RSP FundingFinder Privacy Policy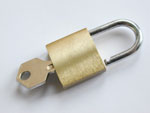 We recognize that our customers' personally identifiable information deserves protection. This privacy policy applies to all information collected or submitted on RSPFundingFinder.com, which is powered by Reference Service Press.
On some pages of RSPFundingFinder.com, you can order products, make requests, or register to receive materials. The types of personally identifiable information collected on these pages may include your name, address, email address, phone number, and credit/debit card information. Reference Service Press maintains commercially reasonable safeguards to ensure the security, integrity, and privacy of your personally identifiable information.
Reference Service Press uses this information to fulfill your requests for certain products, services, and materials, and to contact you about specials and new products. In order to do so, Reference Service Press may disclose certain of your personally identifiable information to necessary third parties only. This may include, without limitation, credit card processing companies and shipping companies.
UNDER NO CIRCUMSTANCES DOES REFERENCE SERVICE PRESS SELL YOUR PRIVATE INFORMATION TO ANY CONCERNS.
Reference Service Press may amend its privacy policy from time to time without advance notice to you. If Reference Service Press decides to use personally identifiable information in a manner different from that stated at the time it was collected, Reference Service Press will notify you by way of an email. You will have a choice as to whether or not Reference Service Press may use your information in this different manner. Otherwise, Reference Service Press will use all personally identifiable information only in accordance with the privacy policy in effect when such information was collected. Notwithstanding the foregoing sentence, Reference Service Press reserves the right to use your personally identifiable information in cooperation with any state, local, and federal officials in any investigation relating to any Content (including personal or private electronic communication transmitted on RSPFundingFinder.com) or purported unlawful activities of any user.
WHO CAN I CONTACT FOR MORE INFORMATION?
If you have questions or comments, you may contact us by email at editors@rspfunding.com or write us at User Account Manager, RSP FundingFinder, 5000 Windplay Drive, Suite 4, El Dorado Hills, CA 95762. Reference Service Press will use reasonable efforts to help you.
For more information about protecting your privacy online, we recommend that you visit www.networkadvertising.org, www.netcoalition.com, and www.privacyalliance.org.
SECURITY
The importance of security for all personal information associated with our users is of utmost concern to us. We exercise great care in providing secure transmission of your information from your computer to our servers. Unfortunately, no data transmission over the Internet can be guaranteed to be 100% secure. Once we receive your transmission, we make our best effort to ensure its security on our systems. When credit card information is transmitted, we use industry standard, SSL (secure socket layer) encryption.
Your RSPFundingFinder.com password is protected so that only you can access it and view the member information relevant to your account. Ultimately, you are responsible for safeguarding the use of your individual Log-In Name and Password. We recommend that you do not divulge these to anyone. Reference Service Press will never ask you for your password in an unsolicited phone call or email. In the event it is discovered that another person or entity is using your individual Log-In Name or Password, Reference Service Press has the sole right and discretion to terminate your access immediately.
Please send your inquiries, comments, and suggestions to info@rspfunding.com.
Reference Service Press
5000 Windplay Drive, Suite 4
El Dorado Hills, CA 95762 USA
(916) 939-9620
Fax: (916) 939-9626


Last updated August 18, 2008.
Copyright © 2004-2008. All rights reserved.